"Boy with mangos and Bannanas"
"Monk Eating Squash"
Oil on Monks Cloth
18" x 22"
"Swirling Monks"
Oil on Gurka's Cloth
14" x 26"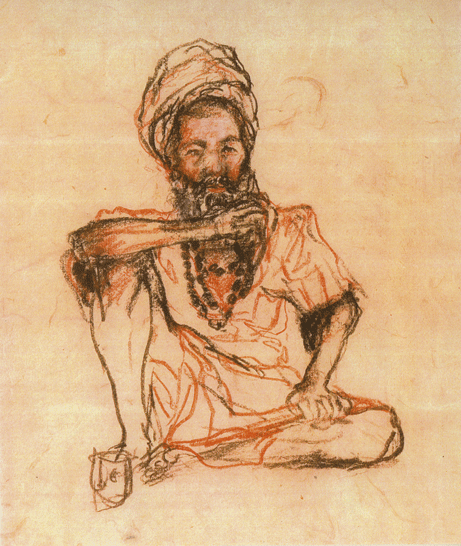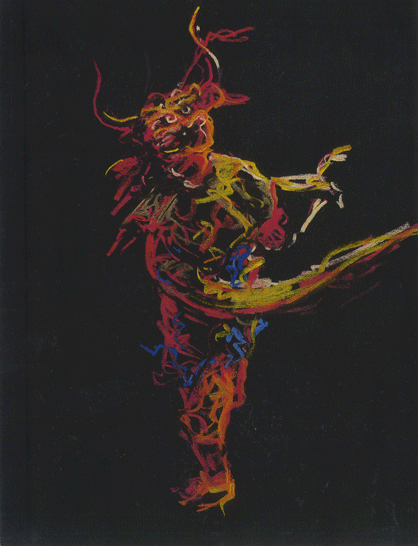 Nepal & Bhutan
In 1999 through the help of a friend I set up a studio in Nepal. It enabled me to sketch and paint my subjects on site. The studio was located between many of the religious centres where I spent most of my time. From Nepal I traveled into the Himalayan Kingdom of Bhutan. This is a jewel of a country, abundant with beauty, and steeped in tradition. I spent most of my time with two young Bhutanese men exploring the country, and sketching many of the festivals and dances that make up the rich fabric of their Buddhist life.