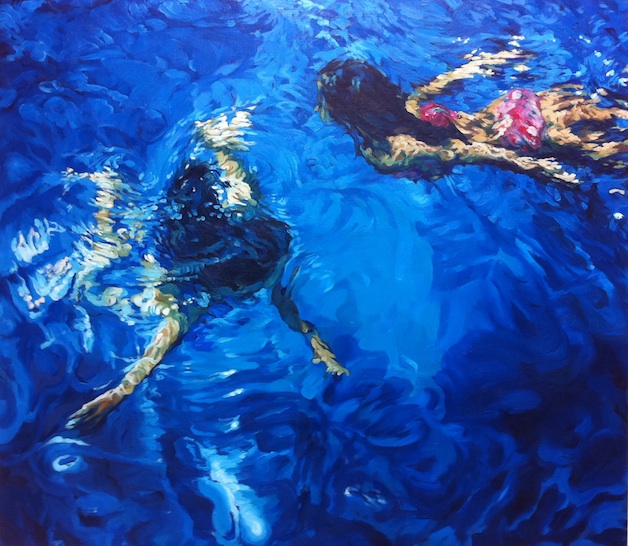 "Hang Your Tears Up to Dry"
Oil on Linen
2 Panels, 18" x 24" ea.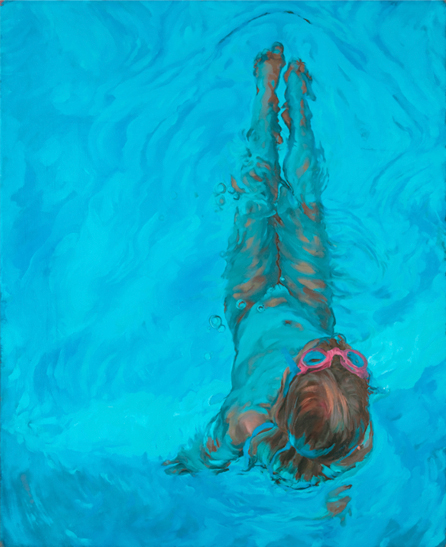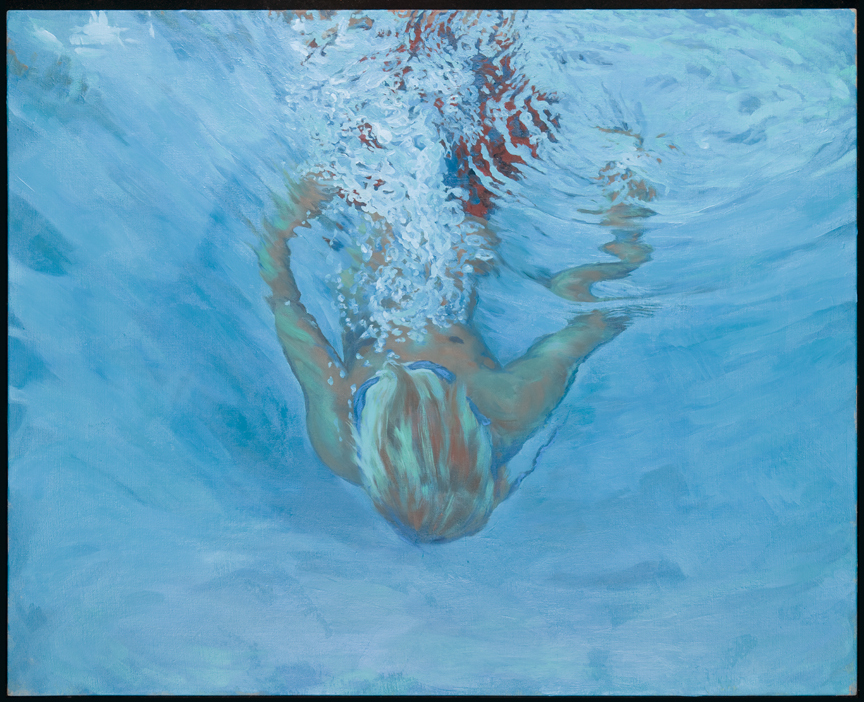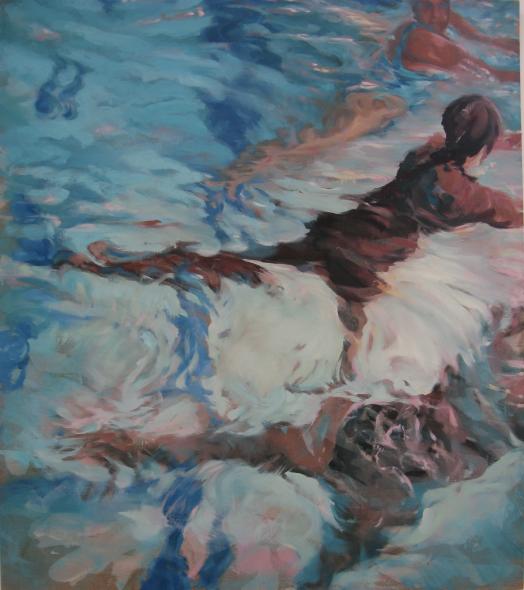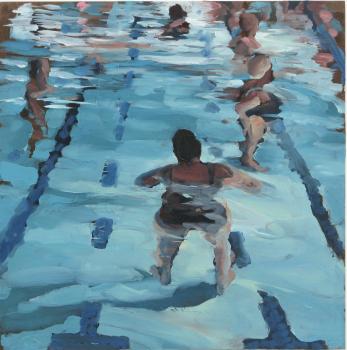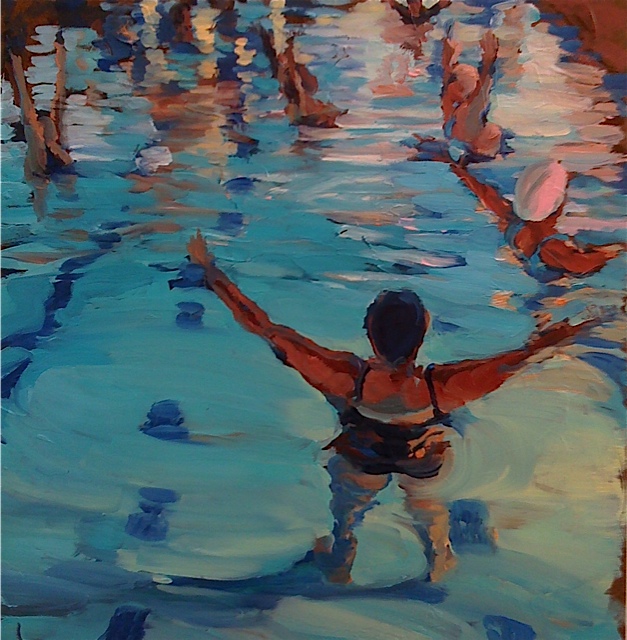 Aquasize 02
oil on wood panel 12" x12"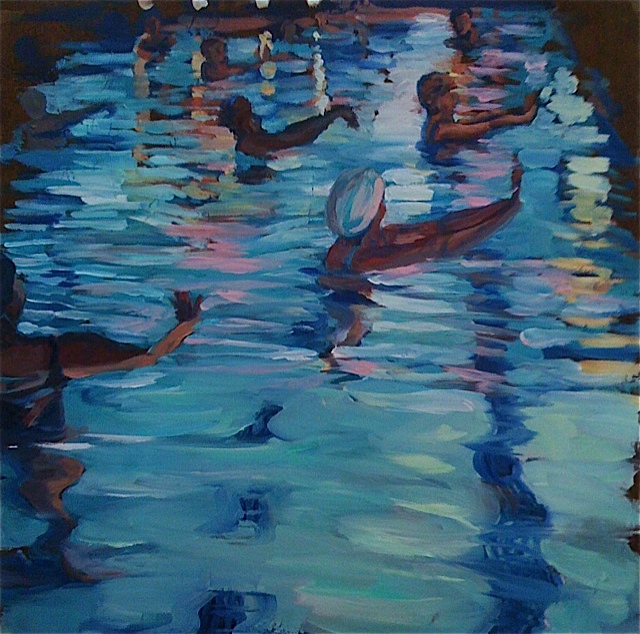 "Aquasize 03"
oil on wood panel 12" x 12"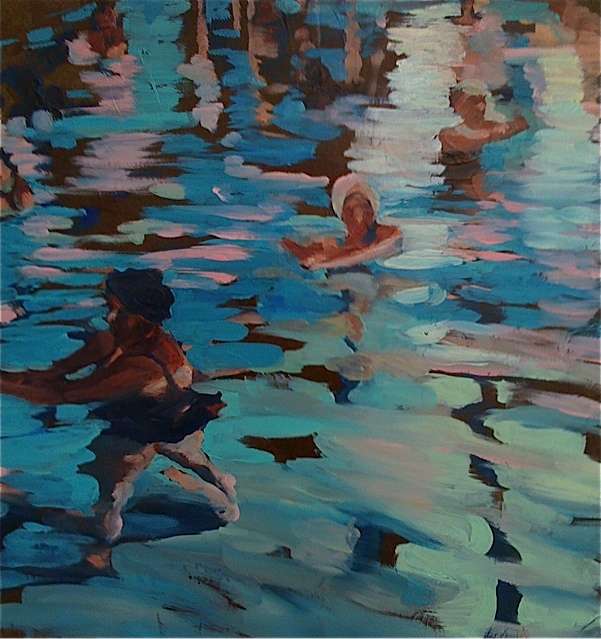 "Aquasize 04"
Oil on wood panel 12" x12
CPMJONES VID 002.3 (Converted) swim shadows
CPMJONES VID 006 Silhouettes (Converted)
The Pool Series
"the fluidity of water and childhood."
The Pool series began as I spent countless hours and days with my kids in the pool in the southern Californian light , the disintegration of form in water, moments floating in a bright pool of incandescent blue light. The paintings came from the inspiration and disruption of motherhood, the female artist, and my contemporary life. I explored tonal values within the works that were based on my under paintings, and the natural editing process that came about from time constraints and changes in mood. The oils on linen recorded the fluidity of water and childhood with vigorous brush strokes, considered application of the medium, and an unbending desire to capture the moment.