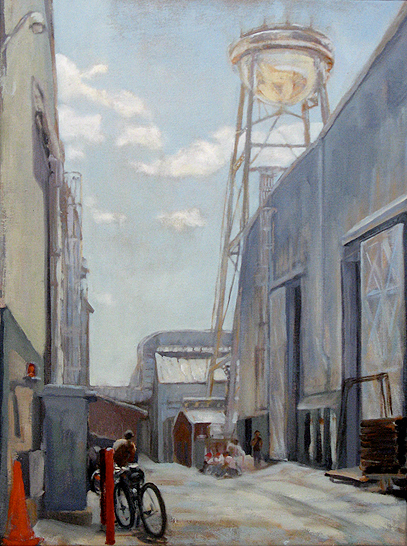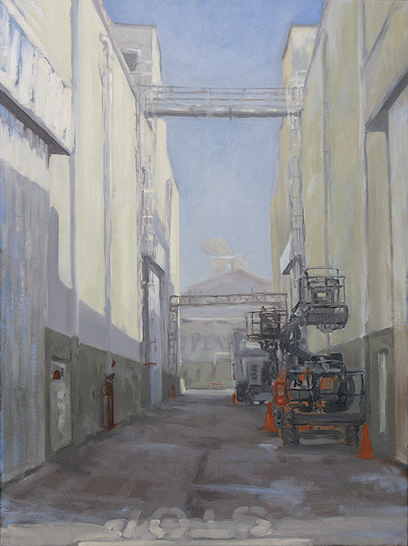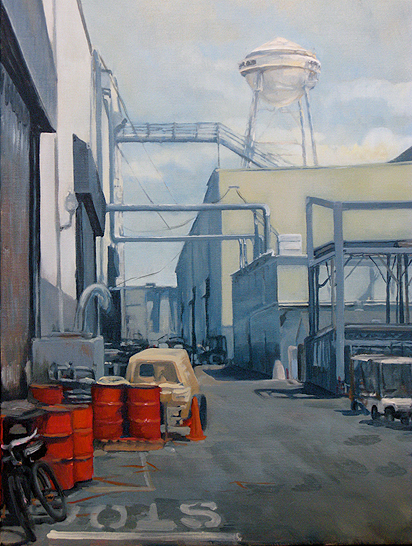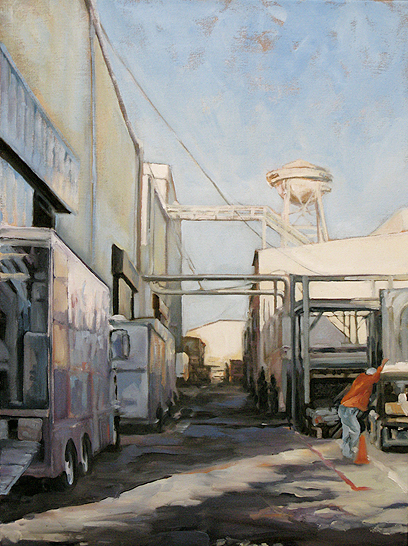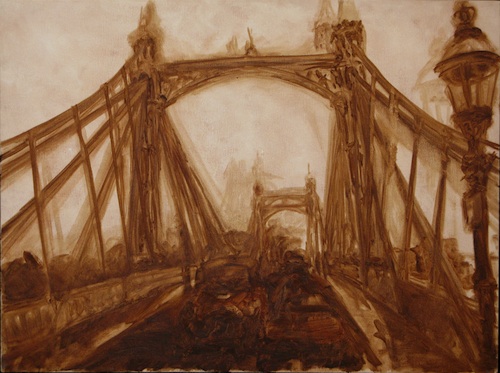 "Albert Bridge Green"
Oil Sketch on Linen
18 "X 24"
"Albert Bridge"
Oil Sketch on Linen
12" x 30"
"Chelsea Bridge After Storm"
"Chelsea Bridge grey storm"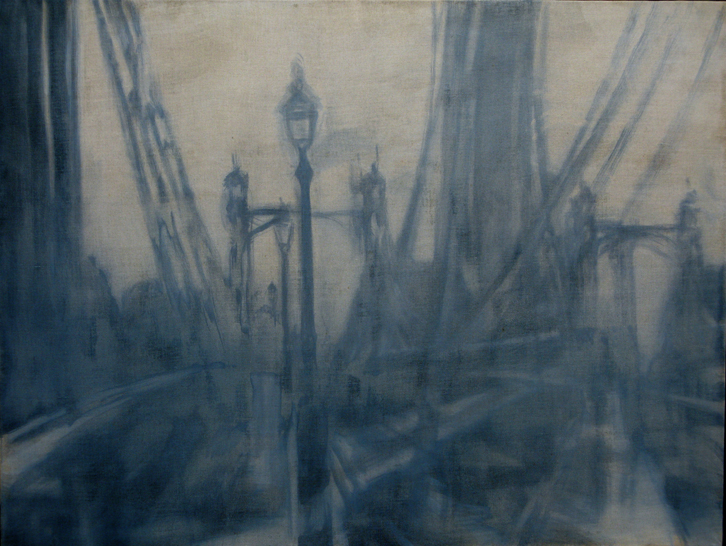 "Albert Bridge Over-exposed"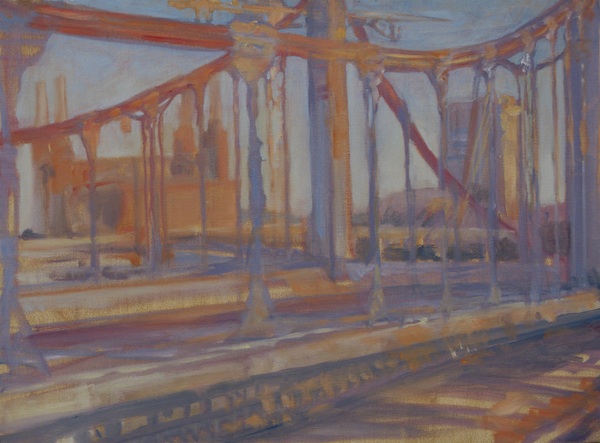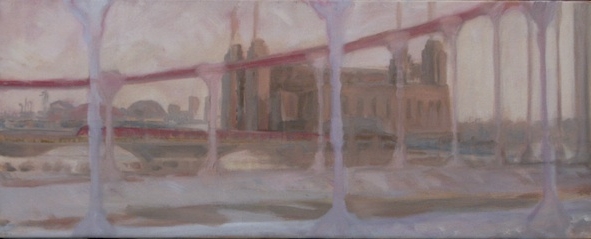 " Chelsea bridge Whistler's light"


Urban Landscapes
"Sony Studios" was the result of being invited to participate in a group show on Urban Landscapes of LA. I wanted to avoid the clichéd images of this city. Through a London contact I got access to the old MGM lot near my home. These movie lots are closed to the public but hold some of this city's most interesting industrial structures – spaces where films, this cities life-blood, are produced. It drew me in with the stark white buildings against that classic brilliant blue LA sky. I proceeded to paint plein air changing each setting every hour and a half, creating part of each painting and returning to it the next day at the same time.
"The London Bridges" series was based on the bridges near my studio in Battersea London. I like to work from life, which I found hard to do in the less than accommodating English weather. But these bridges were close enough for me to drag my easel and paints to, and when the weather changed make it back before everything was ruined. However, I did loose a few to the river, and one to a dog, and as they were all done in the winter light, I did get very cold!